Note: Updated with photos and new links after the meeting!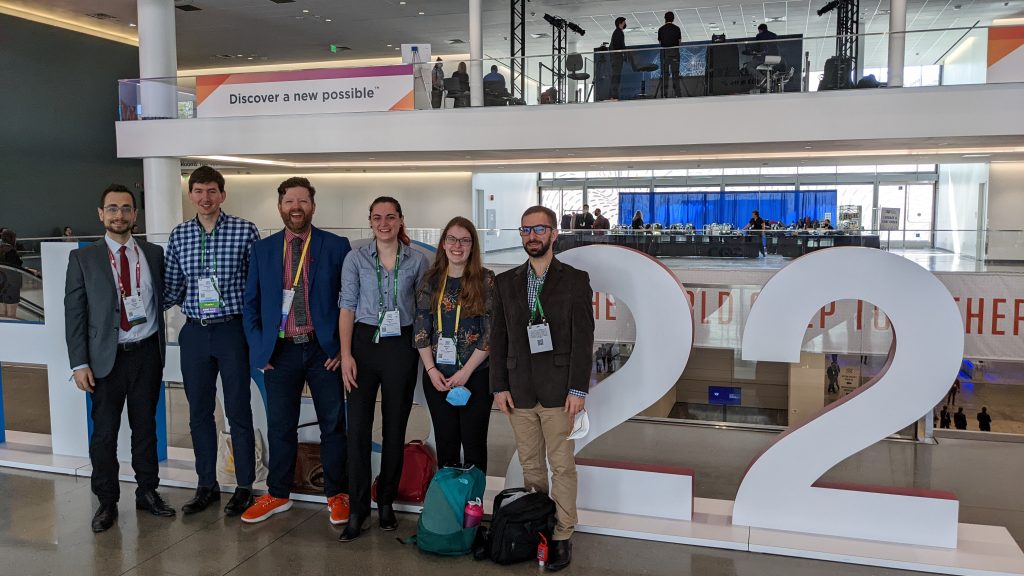 Congratulations to CardSS Lab PhD candidate Savannah Bifulco, whose abstract entitled "Ablation Scar Arrhythmogenicity Can Be Predicted By An Explainable Machine Learning (ML) Classifier: Proof-of-concept From Computational Simulations" was accepted to be presented at the HRS22 meeting in San Francisco, CA later this Spring. Savannah's e-Poster presentation (PO-690-02) will be on Sunday May 1st in Pod 02 of the abstract pavilion.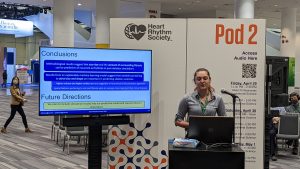 Congratulations also to Tanzina Afroze, a researcher training with our collaborator Dr. Nazem Akoum, whose abstract "Patterns Of Esophageal Temperature Change Predict Esophageal Thermal Injury In Catheter Ablation For Atrial Fibrillation" was selected for presentation in oral abstract session CA-528! Find Tanzina in Room 307 on Friday April 29th at 9:15 am!
Pat will be serving as chair for two exciting sessions:
The latter has been selected as a Highlighted Session by EP Lab Digest! Read a transcript of our group interview here, or listen to it in podcast format!
As announced previously, two more of the lab's PhD students (Alex and Chelsea) will be attending the meeting on travel scholarships, and our contingent will be rounded out by our intrepid clinician scientist (and future clinical EP) Fima.
To cap off a great trip, we took a lab expedition to El Farolito in the Mission for the best burritos on earth!