Our Lab's mission is to develop new computational frameworks that can help decipher cardiac arrhythmia mechanisms and explore new frontiers of clinical treatment.

---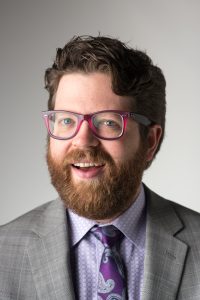 I lead the Cardiac Systems Simulation (CardSS) Lab in the Bioengineering department at the University of Washington (UW). Our lab uses computer models of the heart to cultivate new knowledge about heart rhythm disorders. We use MRI scans from individual patients to power these complex "virtual heart" simulations. We use these powerful tools to discover underlying causes of disease or devise new treatment strategies that deliver better patient outcomes. An illustrative video based on my previous research can be viewed via 
this link
.
The lab's current major research thrusts include:
Predicting future health risks in patients with embolic stroke of undetermined source
Optimizing treatment of atrial rhythm disorders via personalized simulations
Conceptualizing next-gen cardiac devices that harness new tech like optogenetics
Investigating new applications of heart-like cells induced from patient-derived stem cells
Exploiting AI to predict lethal cardiovascular events, including in patients with COVID-19
Our research is currently supported by the National Institutes of Health (via a subcontract from Johns Hopkins University). We are grateful to the American Heart Association and the UW Population Health Initiative for prior financial support.
Consistent with UW President Ana Mari Cauce's vision for the future of our institution, the CardSS Lab is committed to providing an inclusive learning environment in which all lab members feel safe and respected. Individuals of all ages, backgrounds, beliefs, ethnicities, gender identities, national origins, religious affiliations, sexual orientations, ability, and other visible and non-visible differences are welcome and will be treated with respect and dignity. In return, lab members are expected to treat their colleagues with respect at all times. Everyone will be treated with fairness and every lab member's voice will be heard.