We are extremely excited to report that our very own Amber Zih-Hua Chen, B.S., M.S. passed her thesis defense this afternoon!! This is the first ever gradate student defense in the CardSS Lab and it was very impressive indeed. The title of Amber's thesis is "Machine Learning Approach to Predict Life-threatening Outcomes with Admit Electrocardiograms of Hospitalized Patients with COVID-19". This is outstanding work that will be presented later this summer in the Featured Posters session at the HRS 21 meeting in Boston, and we are also working hard on a manuscript related to the subject.
HUGE thanks to all of our collaborators on this project, especially cardiology fellow Jacob Mayfield, B.S., M.D. who has made major clinical and writing contributions, and Project Co-PI Dr. Arun Sridhar from UW Cardiology, who served as co-supervisor and thesis committee member for Amber's defense.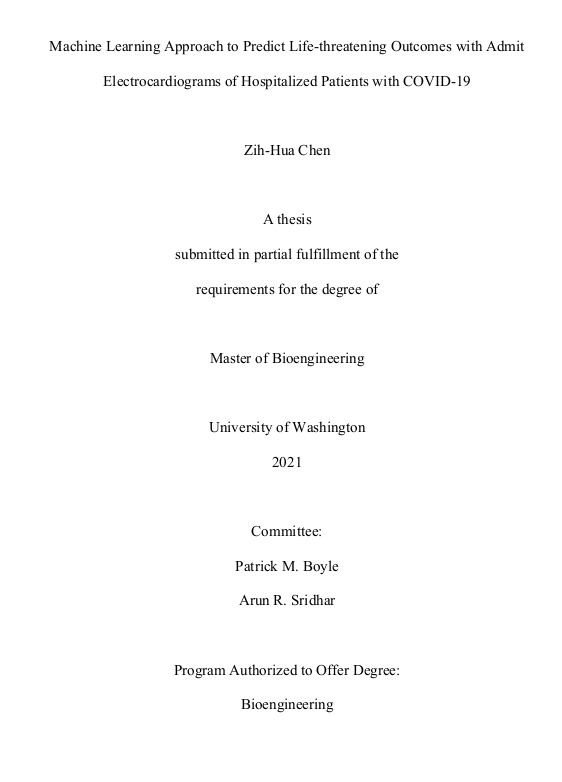 Way to go Amber!! We are proud of you!!