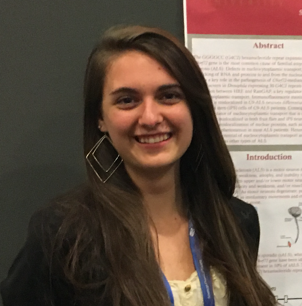 Savannah Bifulco, B.S.
Ph.D. Student
Savannah Bifulco is a graduate student and ARCS fellow at the University of Washington. Savannah graduated Summa Cum Laude from the University of West Florida in 2018 with a degree in chemistry and a focus on biological chemistry. Her undergraduate research consisted of organic polymer synthesis, mechanistic ALS research during an internship at Johns Hopkins University in the summer of 2016, and biological toxicity analysis of the Deepwater Horizon oil spill in her hometown of the Florida panhandle.
Outside of her studies, Savannah enjoys music, traveling, the occasional video game, and trying new things.
Education:
B.S.: Chemistry/Biochemistry, University of West Florida, 2018