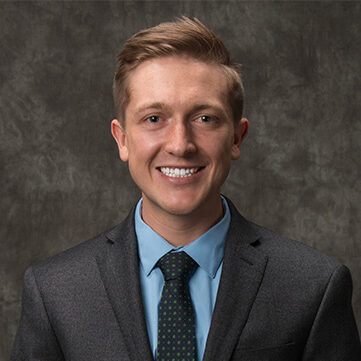 Jacob Mayfield, B.S., M.D.
Alumni
Dr. Mayfield is a fellow in the Division of Cardiology at the University of Washington. During medical school at the University of New Mexico, he found a calling in academic medicine, and led a multi-year LGBTQ curriculum renewal project, conducted a productive research program, and served on the medical student promotions committee. He was elected to AOA his senior year. At graduation he was awarded the Gold-Headed Cane, the Alumni Award for Leadership, and the Internal Medicine Clerkship Award.
During residency at UCSF, Jake came to love electrocardiography, and regularly published educational papers on the topic in addition to conducting research in the fields of pulmonary hypertension, genetic cardiomyopathies, and machine learning. He was nominated for the Julius R. Krevans Award at Zuckerberg San Francisco General Hospital.
Outside of medicine, Jake enjoys hiking, running, reading, and an occasional craft beer.
Email:
Education:
B.S: Biochemistry and Biology, New Mexico State University, Las Cruces, New Mexico, 2009 – 2013
M.D: University of New Mexico, Albuquerque, New Mexico, 2013 – 2017
Residency in Internal Medicine: University of California – San Francisco (UCSF), San Francisco, California, 2017 – 2020
Fellowship in Cardiovascular Diseases: University of Washington, Seattle, Washington, 2020 – Present