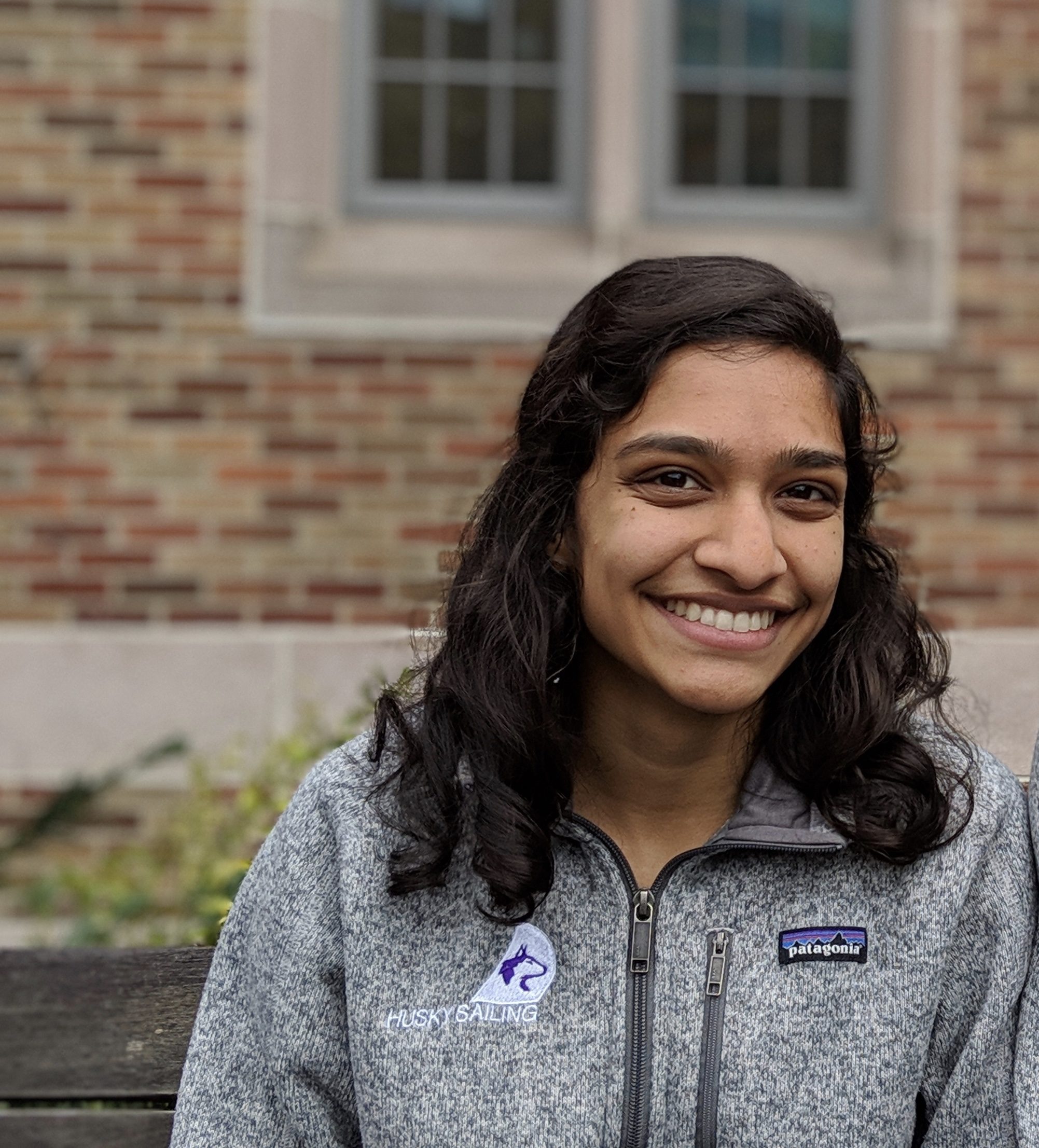 Farzana Mohamedali, B.S. Biology, B.A. Spanish
Alumni
Farzana earned an undergraduate degree at the University of Washington studying Biology, with a concentration in physiology, and Spanish. Farzana is originally from Mombasa, Kenya, and her roots from a low income country have motivated her to pursue biomedical research in a field that significantly impacts both the developing and modern worlds. She has also assisted in research in the Basic Sciences Division at Fred Hutchinson Cancer Research Center for a year studying crossover interference and meiotic recombination.
Farzana served as Co-Captain of the UW Sailing Team and spent most of her weekends traveling across the country competing for the team. She enjoys backpacking and mountaineering.
During her time in the CardSS Lab, Farzana worked on several projects including a comprehensive literature review of mathematical models for the human ventricular action potential and non-rigid registration to facilitate comparison of different segmentations of the same MRI images. Her work led to co-authorship on a peer reviewed paper that is now in revision. Upon departure from the lab, Farzana joined the UW Department of Global Health as a full-time Clinical Research Coordinator.
Education:
B.S.: Biology (Physiology concentration), University of Washington, 2020
B.A.: Spanish, University of Washington, 2020